BOTTOM Dog Theater Company presents A Wilde Fan, written and played by Myles Breen.
Venue: Belltable | Date: September 22nd for a performance at 8pm.
Sign up for the weekly Limerick Post newsletter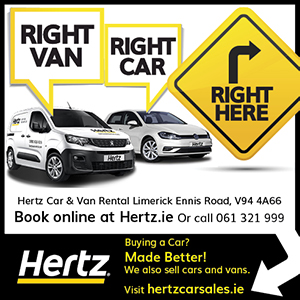 "Be yourself; everyone else is already taken!"
Well-known actor and playwright Myles Breen was Oscar Wilde's biggest fan from a young age.
In his new solo performance, Myles celebrates the poet, playwright and novelist – and tells of the impact Wilde had on his own work and life.
Starting with studying The Importance of Being Earnest for Leaving Cert and researching his many other works, Myles delves into Oscar's incredible life story – one that has been a constant source of inspiration and obsession.
Wilde was an artist whose unique imagination and conceptions of life, love, and art are as modern today as they were in their time, and whose rapid rise to fame and scandalous demise is still an example of how a society can turn against those who do not comply; a man of his time, but also of all time.
Together with director Liam O'Brien (Language Unbecoming A Lady / The Bachelor of Kilkish), the award-winning company from Limerick is celebrating its 15th anniversaryNS Production as part of a 5-week nationwide tour.
Originally funded through their sold out 10th Anniversary Fundraiser "Bottom's Up" in 2018, Bottom Dog are excited to return to Belltable and share it with their home audience that has helped to make this possible.
A Wilde Fan is a personal and theatrical rendition of one of the greatest artists in history from his greatest fan.
Proof of a Covid-19 vaccination certificate is required to participate in this event. It is compulsory to wear a mask / face covering in the building.
Source link